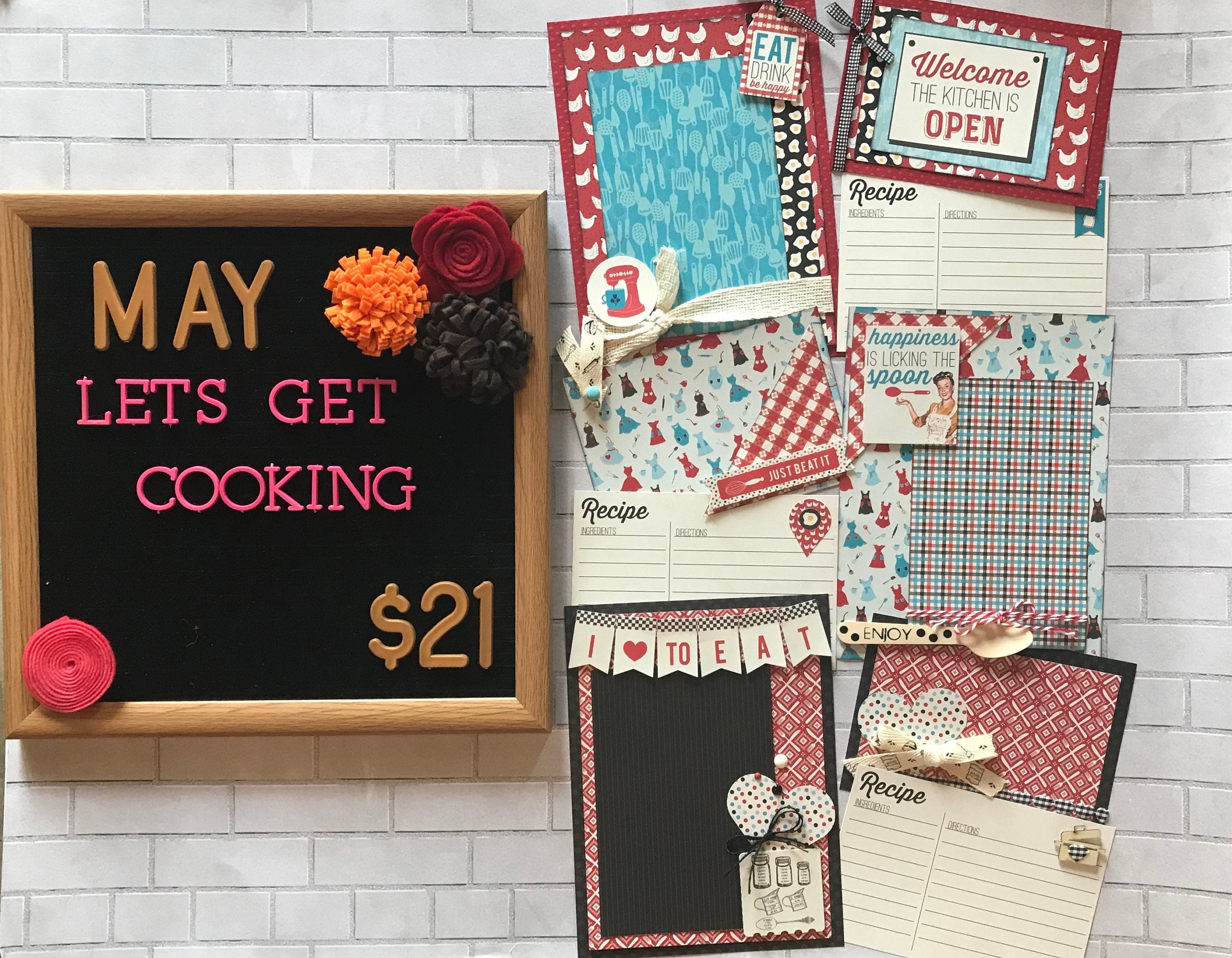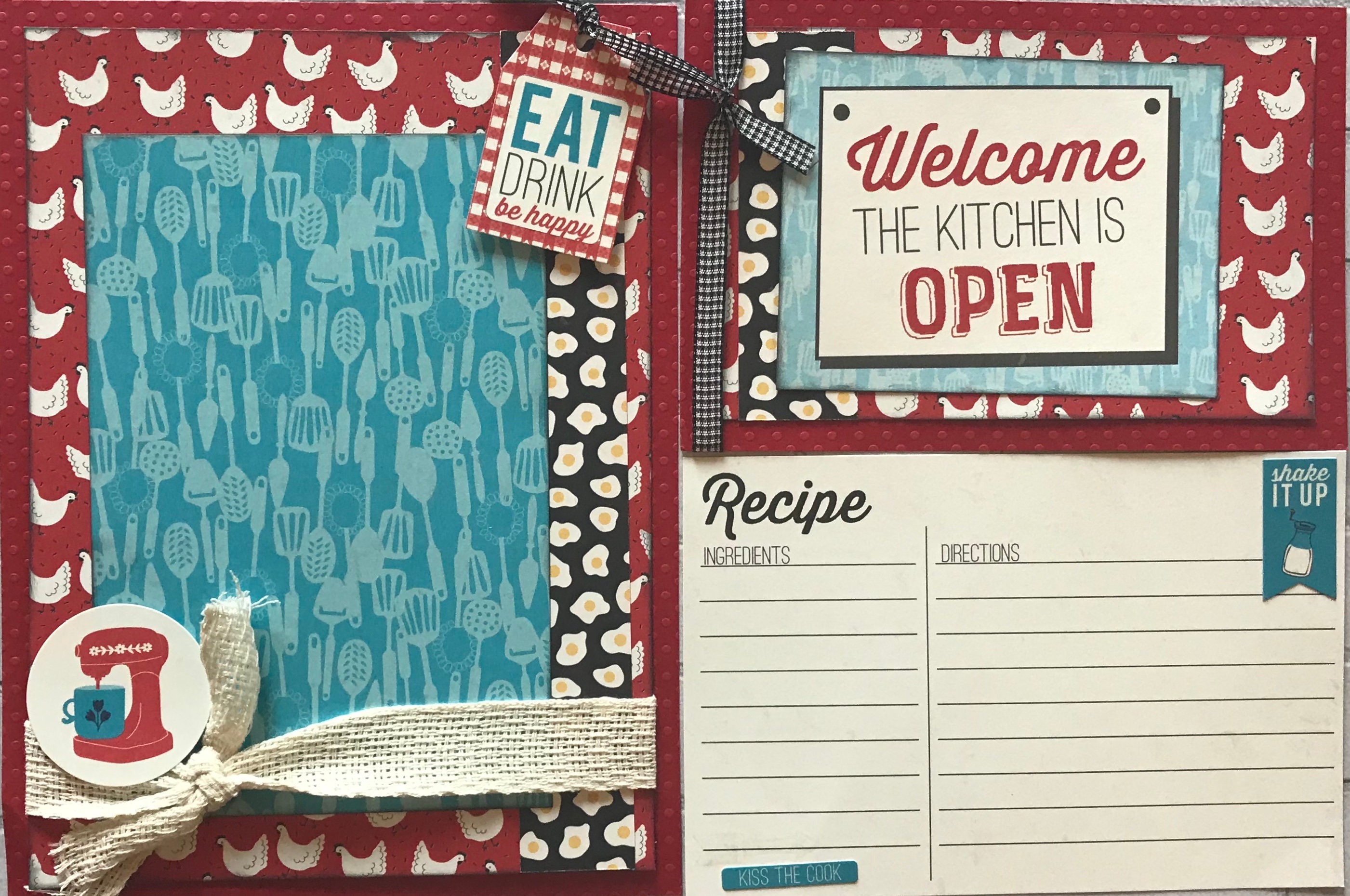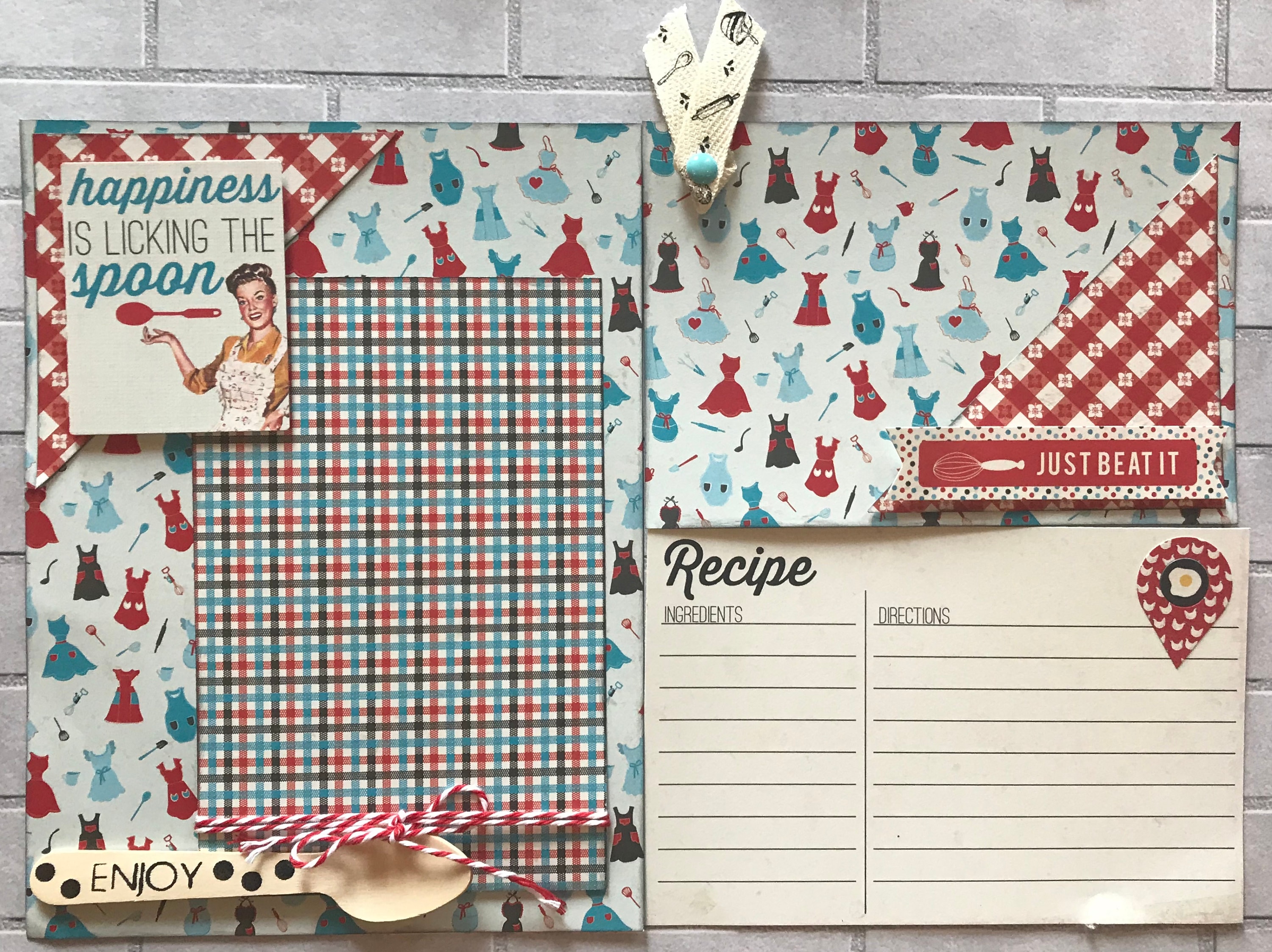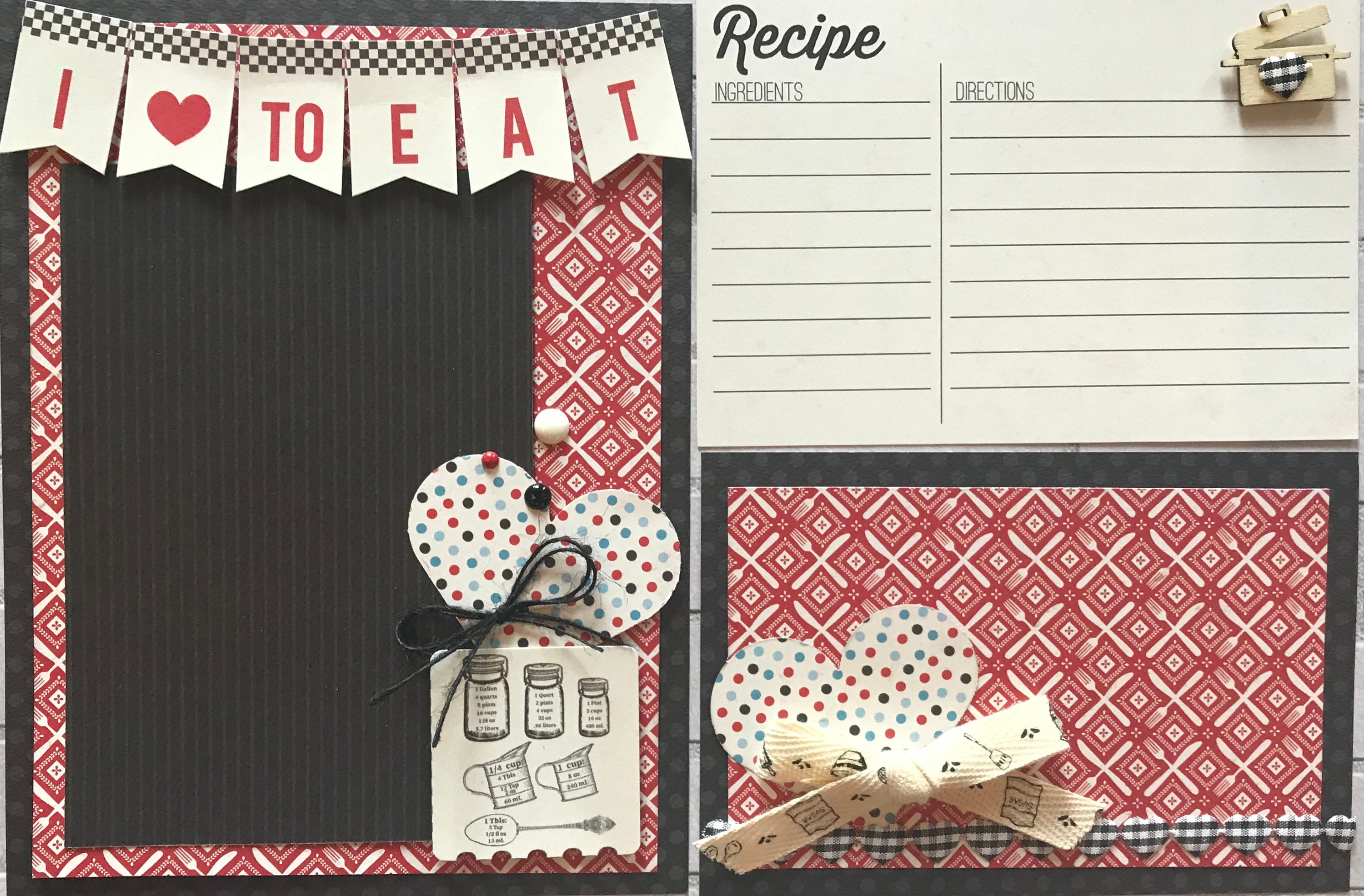 Join the Let's Get Cooking Kit Club by Crop-A-Latte. Each month you'll receive 3 - 2 pageScrapbooking Layout Kits (not available in Pre-Assembled Pages).
Let's Get Cooking kit club is the easiest way to scrapbook a Cookbook for family recipes! I use the best new kitchen/cooking themed products available .
There is no obligation on this kit club to purchase future kits.
Shipping cost is $4.95 or Free for all orders over $100 using the code FREESHIP100

Kits are made for a 6x8 album, pre cut and ready to assemble with a color photo and instructions.